Geraldine Bethencourt Rodríguez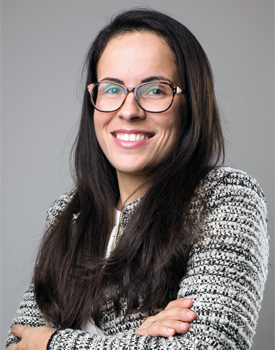 Geraldine Bethencourt Rodríguez
PRESENT DAY
Director of Master's Degree in International Business Law.
Professor of Business Law at Nebrija University.


Madrid (Spain)
PROFESSIONAL NETWORKS
LANGUAGES
Spanish and English
EDUCATION AND TRAINING
PhD in Law at the University of CEU San Pablo. Geraldine holds a master's degree in bankruptcy law, law degree and business degree. Geraldine has research and teaching experience in Spanish institutions and foreign institutions. She is a professor at Nebrija University. She has taught at the University of CEU San Pablo and the Anahuac University of Mexico, and she has been a visiting researcher at the University of Oxford and the Sapienza University in Rome.

Geraldine works as a mediator and facilitator. Geraldine is currently a member of the Board of Directors of the Association of Collaborative Law of Madrid, she is a certified member of the Chartered Institute of Arbitrator in London and she is Director of the International Moot of Negotiation and Civil and Commercial Mediation. Geraldine has contributed to the promotion of mediation in Spain and her contribution has been recognized with the Medal of Professional Merit awarded by the Spanish School of Mediation and Resolution of Conflicts and Journal of Mediation in 2017.

Geraldine has been Director of Business Development for Habitus Incorporated, Grupo Psicosoft (An American consulting which is specialized in negotiation and collaborative management of the conflict).